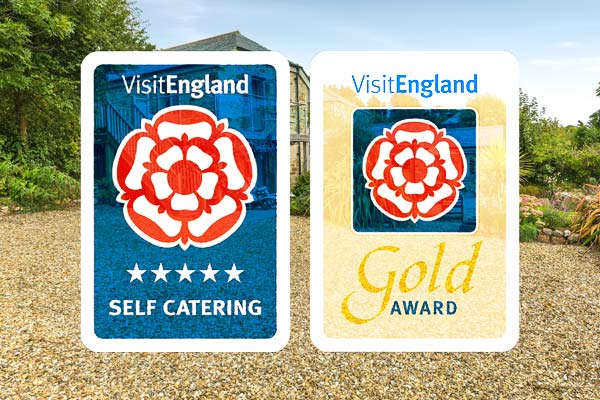 With strict criteria the Visit England and AA assessors check the levels of ongoing services and facilities offered and award star ratings accordingly. Every year all aspects of the accommodation establishments are thoroughly inspected from the efficiency of the initial booking process right through to the level of service received during their stay.
Cleanliness is the most crucial element of any assessment and the minimum standards, particularly at the higher star ratings, reflect guest expectations.
The assessors review the services offered and award a quality score. If an establishment offers the facilities required at a certain level, it must also achieve the quality score for that level before being awarded the rating.
A prearranged day visit will be carried out by an assessor for self-catering accommodation, such as ourselves, but an unarranged day visit will also take place once a year, just to check the standards are being maintained. We are delighted to announce that we, once again, have been awarded a 5* and Gold Award status for the third year in a row!
You can find out more about Visit England star ratings here >>.
When it is safe to do so again why not come and see for yourselves! Check Availability >>